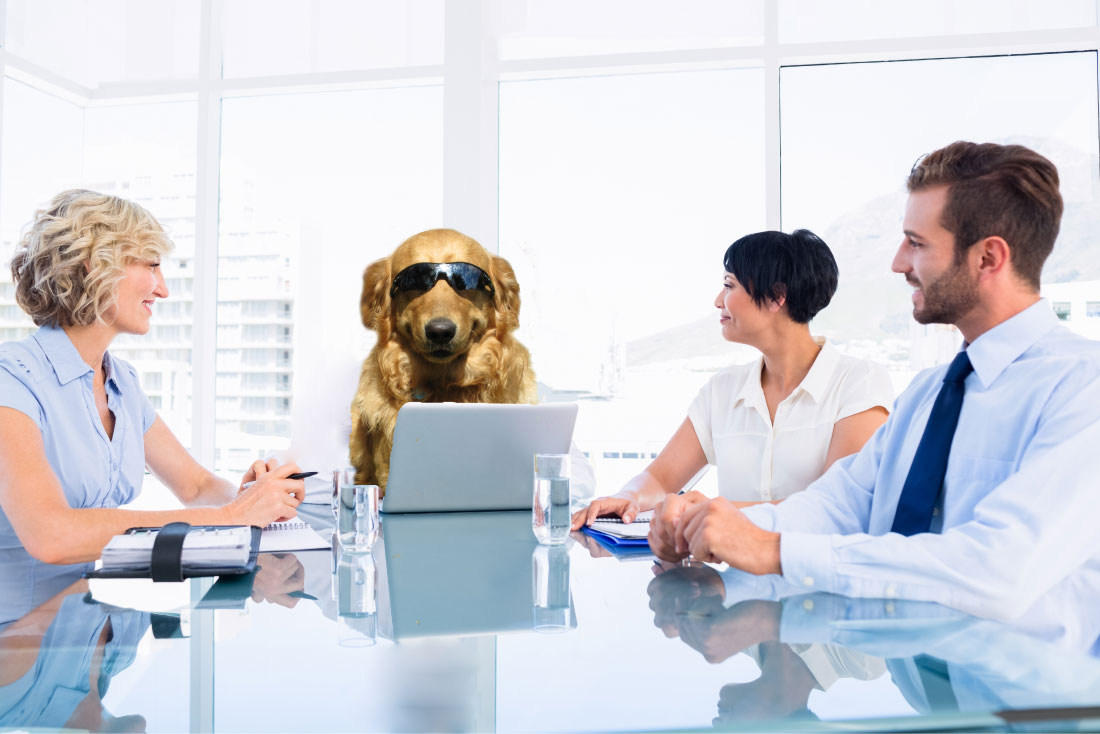 CoolDog Graphics is not your average sign, printing and website company… that's not our style!
CoolDog Graphics provides graphic design, websites, SEO, SEM, business signs, printed marketing materials and promotional products.  We utilize consistent designs across all platforms to provide you with an image that is professional and directed toward the type of clients you are seeking.  From a single banner to a large marketing campaign, we put our customers first… because that's how we prefer to be treated. We serve hundreds of repeat clients; the reason behind our success… and we would love to have the opportunity to serve you as well.
Our roots are based on more than 25 years of advertising experience; not just creating the final printed or digital product.  We don't get excited about average jobs, we get excited about making a positive impact on you and/or your business, and we know we'll benefit in the long run when you send us more clients just like you!  We prefer to create a wow factor that exceeds your expectations and focuses on your specific target markets and segments. Why be average when you can stand out above the crowd?
We would love the opportunity to earn your business.  Please contact us at 817-447-4450, or email us at: info@cooldoggraphics.com to learn more.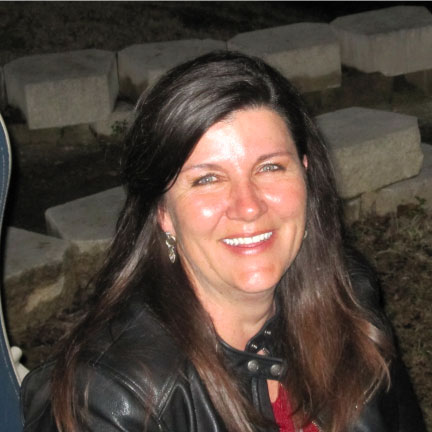 Teresa
Vice President
Teresa is a founding principal of Cool Dog Graphics.  She is responsible for the business goals related to accounting, receivables and customer service.  She is also very involved with the production department, overseeing inventory control and assisting with design and layout.  Teresa enjoys working in the garden and spending time with her grandchildren when away from the office.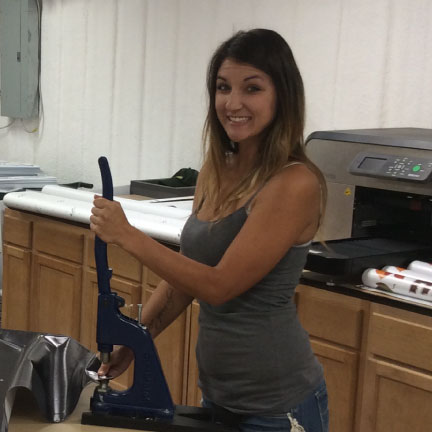 Kelsey
Director of Production and Promotional Products
Kelsey oversees the majority of Cool Dog Graphics' promotional product sales.  She spends a lot of time with t-shirt designs, caps, golf merchandise, and hundreds of other promotional products.  She is also very involved with the production department and Social Media for Cool Dog and their clients. Her hobbies include disk golf, camping and spending time with her two awesome daughters.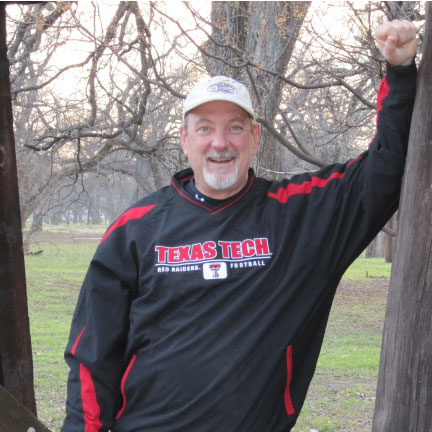 Max
President
Max is a founding partner of the company.  Prior to Cool Dog Graphics, he spent 30 years in the corporate arena, the last 20 years related to print and digital media.  His experience in advertising was the foundation that lead to the creation of Cool Dog Graphics.  Max spends the majority of his time on the company's marketing and sales efforts.  He is also very involved in the fast growing website development and digital marketing division. He enjoys golf, his Harley, camping, and spending time with the family in his spare time.
"I play in about 25 celebrity golf tournaments per year. The signage and creativity Cool Dog Graphics offers is a unique combination of knowledge, motivation and professionalism. These signs are far from the average signs you see at most tournaments; they actually seemed to inspire the golfers! Each sign includes a high quality photograph with a quotation or message to match… and the golfers took time to read each one. I highly recommend Cool Dog Graphics to any organization looking for top quality signs that bring more attention and value to the hole sponsors while improving the overall golfer and tournament experience."
These are really amazing people! I ordered T shirts for my family to wear at the Austin Marathon, which my son ran today. The shirts were late and didn't make it by the time I had to leave Burleson on Friday for Austin.  Kelsey drove the shirts down to Austin yesterday (Saturday) so my family could wear them while cheering my son! I don't know you that well, but I love you ! #customerservice!
I cannot thank you enough for all of your hard work that made the "Be Healthy Burleson 5K / 10K / Fun Walk" such a success! The t-shirts and banners looked so AMAZING and we got so many compliments. Thank you for being so patient! You pulled off a miracle getting us the second order of shirts and I am so grateful for that. I enjoyed working with you and I look forward to more projects in the future!
In April 2010, I started my own landscaping business in Burleson, Texas. I quickly learned that I had no idea how to advertise effectively and my business was starting to fail. I met Max and Teresa with Cool Dog Graphics and they were able to offer me suggestions and advice with quality advertising that quickly and completely turned my business around! There is no question in my mind that Trinity Lawn Care would have never survived it's first year in business without Cool Dog Graphics. Max and Teresa are extremely professional with a vast knowledge in the advertising industry, with extremely competitive pricing and quality work."
Thank you so much for all you did to help make City of a Hill a great event. You guys are truly amazing!! We are blessed to work with you. We look forward to our continued partnership. Many blessing upon you all!
Overall working with CoolDog Graphics has been a very positive experience. You have handled things in a positive professional manner. Quick response to our questions and all "issues" were dealt with very promptly.
"The people at Cool Dog Graphics were extremely professional and helpful. I appreciated the personal attention they gave my business and the extra time taken to make sure my signs were perfect. They designed a great looking front door graphic shade that is not only a great sign but also provides sun protection for the interior of our office. We have received a lot of compliments on the door! We have received great service from Cool Dog Graphics on all of our signs and banners to date…. hands down the best sign experience I've ever had!"
"I have been a tournament director of a charitable golf tournament for 10 years. I have always done the simple hole sponsor signs and tournament signs… then I have to replace them, store them and try to reuse them, if I can. This year I decided to use Cool Dog Graphics for my signs… what a wonderful experience! You and your staff were very professional and sensitive to my needs. The hole sponsorship signs were absolutely great! I had so many compliments on them! The tournament Title Sponsor sign was just like the ones you see at professional tournaments. They were so impressive I signed up a new sponsor for next year right after the tournament. I did not have to keep up with the signs, put them out, bring them to the golf course or gather them up after. CDG took care of all of that! This made it so much easier for me and my volunteers. Many thanks to Max and everyone at CDG for a job well done!"
Highpoint Business Park is a brighter spot on the map thanks to help from Cool Dog Graphics. Max and his team were helpful throughout the whole process, working with us to identify the best solution for our needs. Cool Dog Graphics is service & quality with a personal touch… Thanks Max!