Foam Monument Signs – HDU

Most people are familiar with brick and mortar monument signs, and we provide those, too… but how much do you know about foam signs (HDU)?  Foam signs can be molded to just about any shape or size.  They are extremely durable and a great way to promote and brand any business or organization.  Our signs have a proprietary plastic coating, Poly-Armor, to encapsulate and protect the signs from the effects of freeze-thaw, mechanical impact and abrasion. This durable polymer provides protection that far exceeds the requirements of any City, State and Federal zoning authorities. We understand that every day is not 75 and sunny, and to prove our signs are the best, they are tested under real world, extreme weather conditions – from sub-zero temperatures to desert heat. The results of the testing prove your monument sign will stand the test of time.
Poly-Armor lasts for decades.  These foam monument signs handle thermal cycling and they will not crack, rot or deteriorate due to extreme weather conditions.  The signs will maintain high impact resistance properties from the day they are put into service… and they are termite, carpenter ant, mold, humidity and salt spray resistant!
Contact us and we'll be happy to answer any questions you may have regarding these awesome monument signs.  We have samples in our showroom, or we can set an appointment to bring some to you.  Contact us for a free, no obligation quote for your next monument sign project.   817-447-4450    info@cooldoggraphics.com.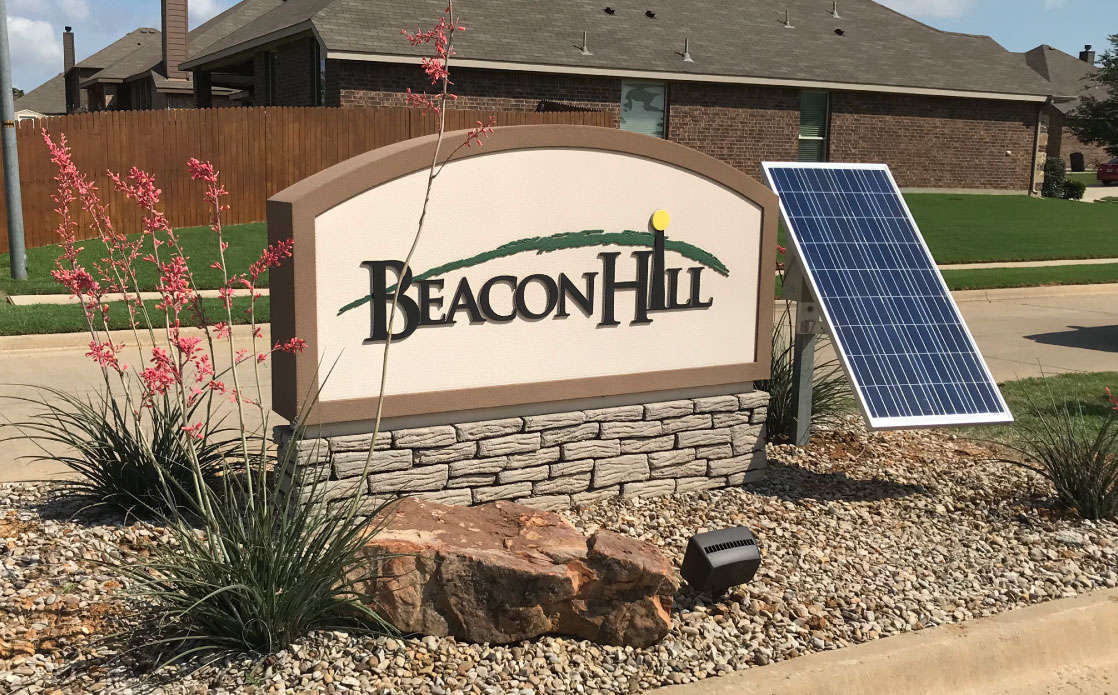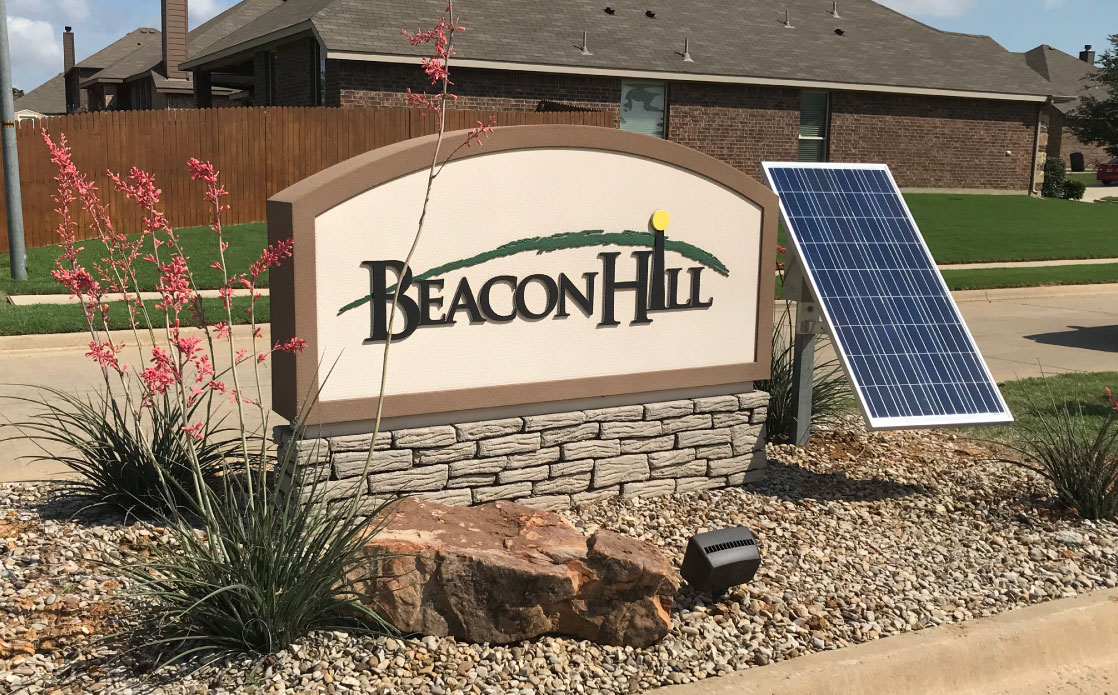 Beacon Hill HOA
Kennedale, Texas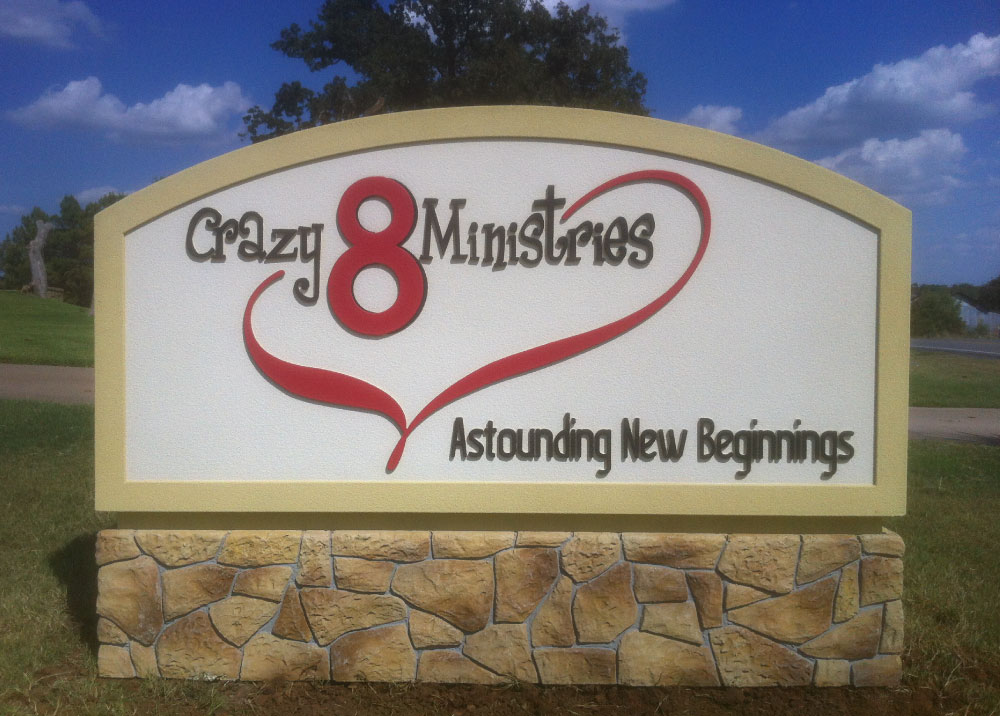 Crazy 8 Ministries
Joshua, Texas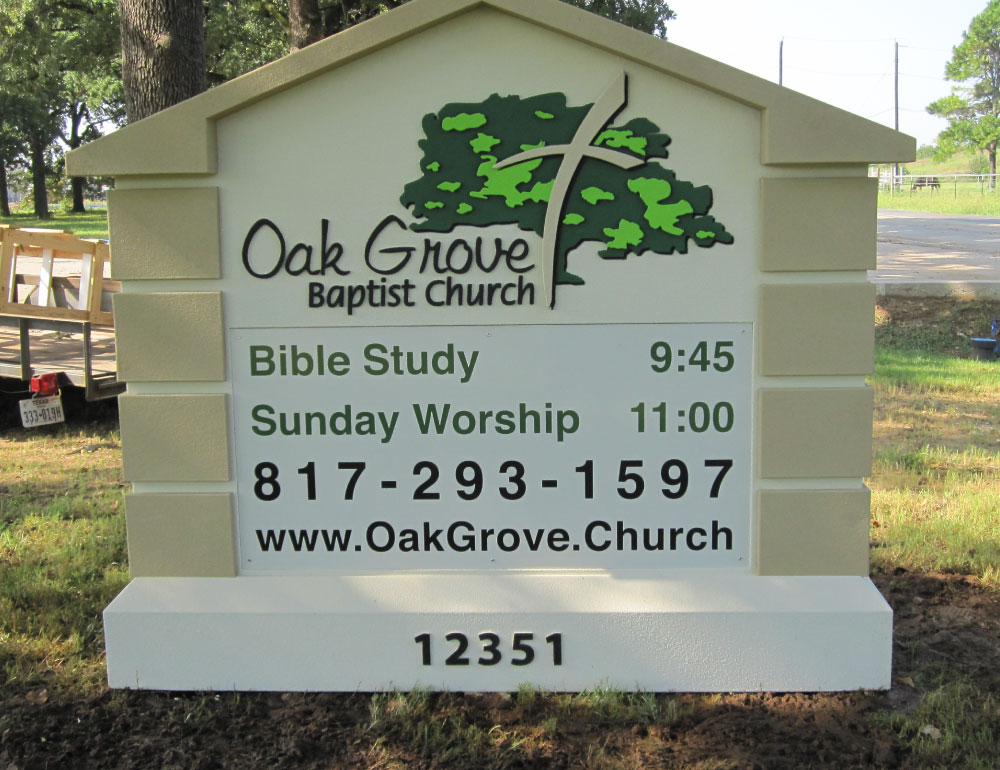 Oak Grove Baptist Church
Burleson, Texas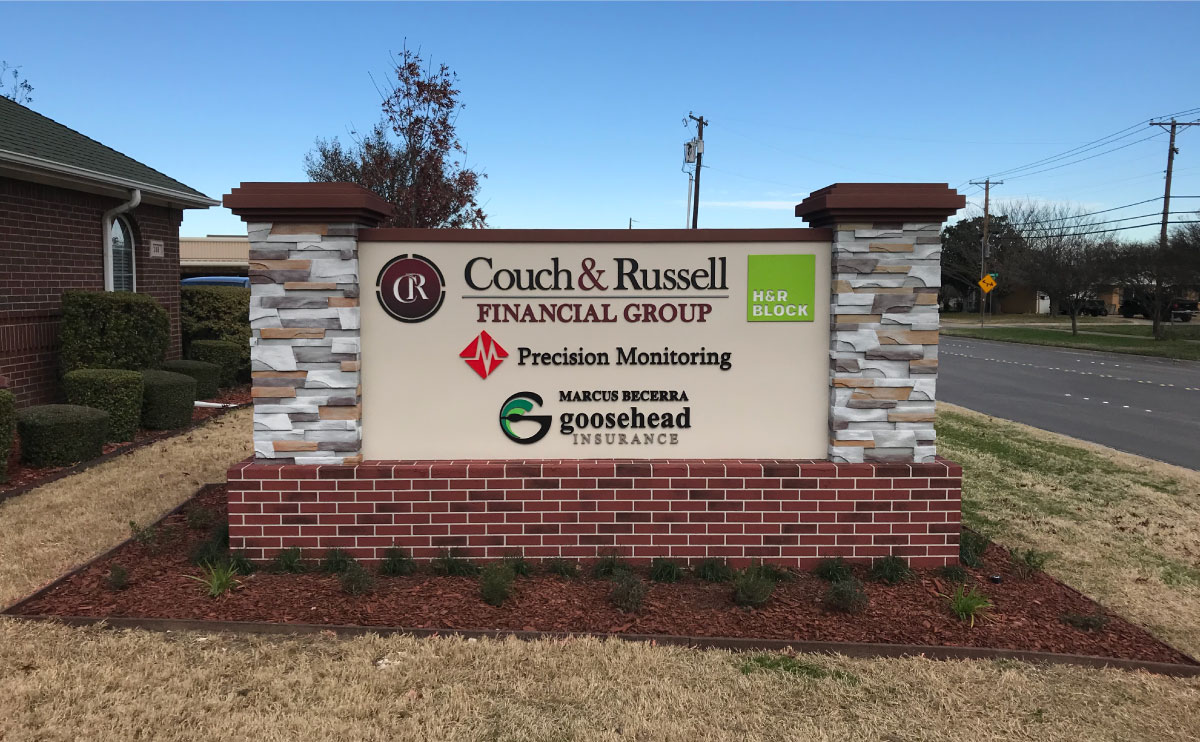 Couch and Russell Financial Group
Burleson, Texas
Foam Sign Installation for City of Crowley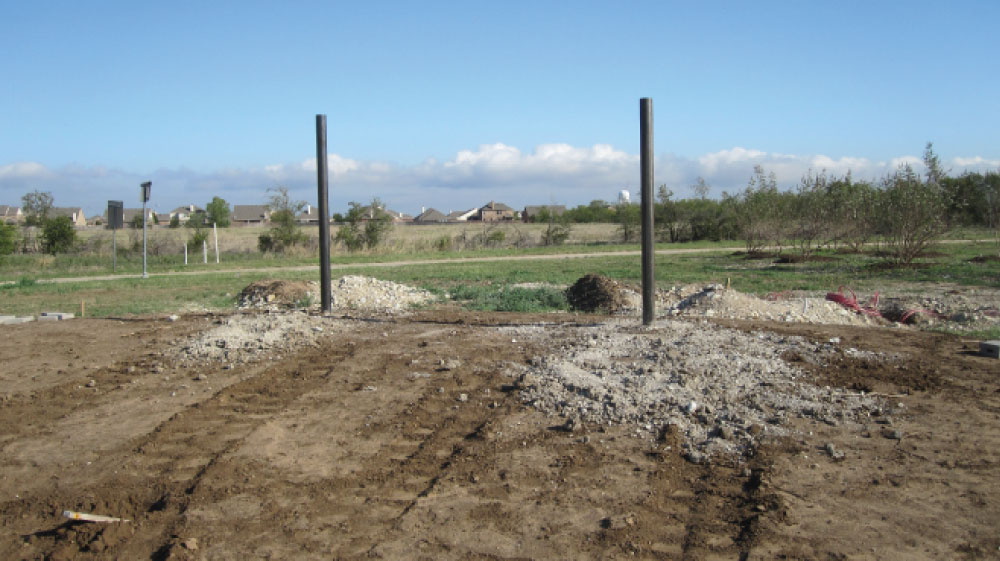 The first stage of installation is ground preparation.  We make sure the area where the sign will be installed is clear of obstructions and level when necessary.  The size of the sign determines whether we install the pipe in the ground or inside the sign first.  On large signs we set the posts in the ground first, make sure everything is level, and allow the concrete to set overnight.  On smaller monument signs, we install the pipe inside the sign first with adhesive and then place the poles in the ground, and add concrete.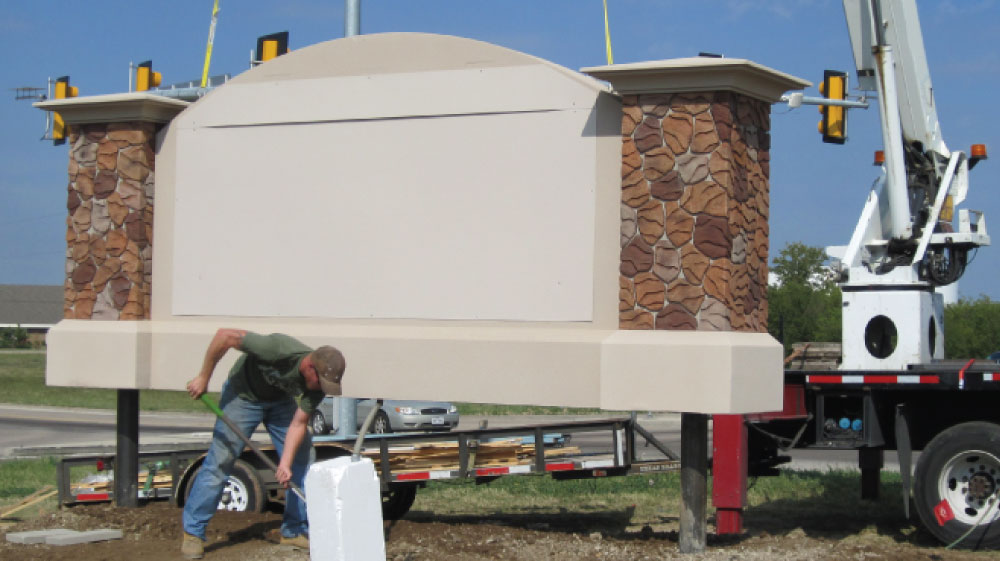 Once the concrete hardens, we lower the foam sign onto the posts and add adhesive to the internal sleeves of the sign.  The sign is lowered to the ground and leveled.  Once the adhesive sets, the sign is permanent and will withstand high winds and the harsh weather conditions.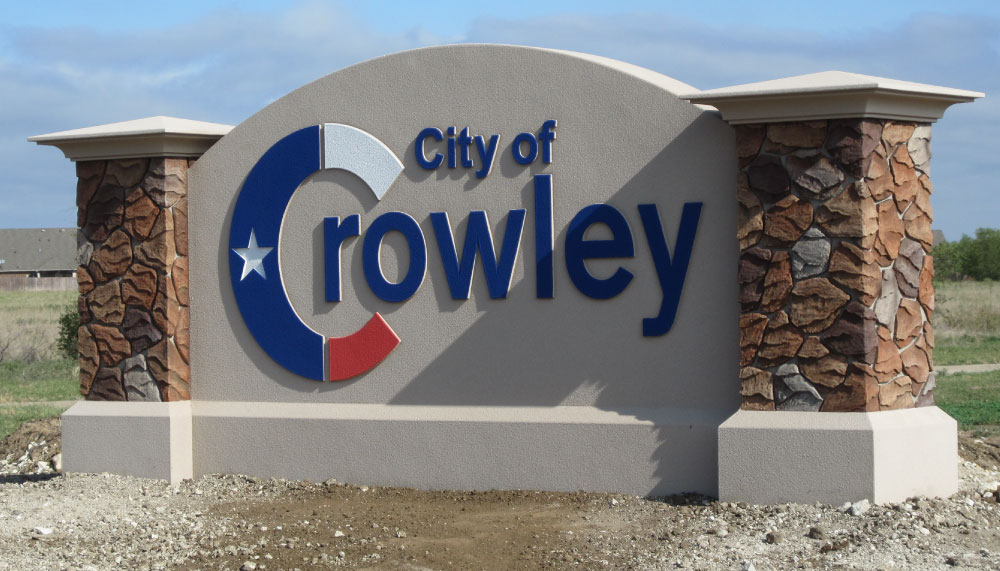 The jobsite is cleared, the dirt around the base of the foam sign is smoothed, and the project is complete or ready for the addition of landscaping.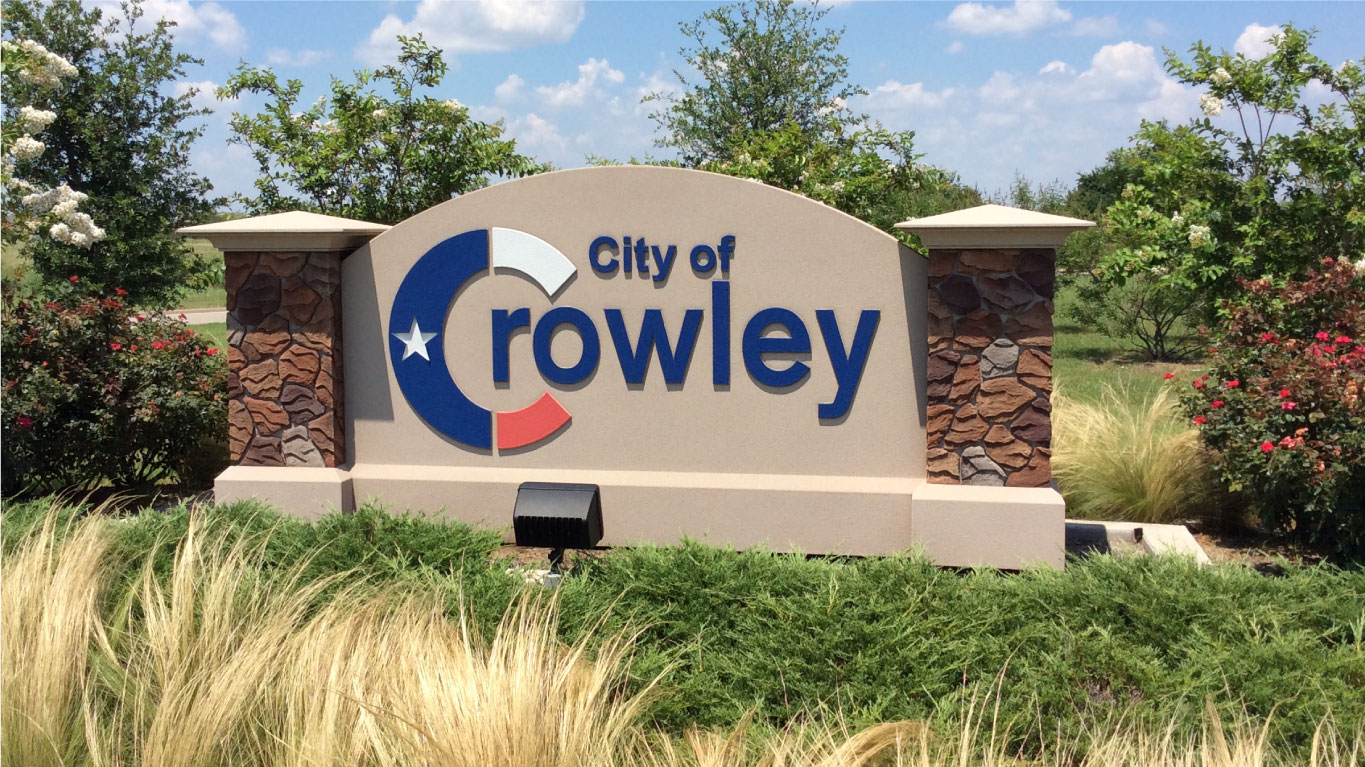 Our clients can add landscaping as the final stage to enhance the beauty of the foam sign.  After that, there is little to no maintenance required for the life of the sign.